Revel's Quarantine Love Songs Mixtape is Good, and For a Good Cause - Spotlistr Artist Interview Series
For our inaugural interview of the Spotlistr Artist Interview Series, we spoke with Revel to talk about their timely latest release, Quarantine Love Songs Mixtape. Not only is this 5-track release packed with an immersive array of songs, but all contributions through April will also be donated directly in the name of Revel fans to GlobalGiving's Coronavirus Relief Fund.
You can find Revel's mixtape here on their Bandcamp.
Spotlistr: I'm sitting down, virtually, with the band Revel. Revel, thank you for being here with me today. Even though both Spotlistr and Revel are based in Seattle, we're doing this over Zoom because we're in the middle of a global pandemic. First things first, how are you all holding up?
Will: I am actually doing okay. I am still able to work and my girlfriend is a nurse so she's been working as well. We have a dog so we spend lots of time with our dog at home. We've been doing well, but you know, normal anxiety and stuff, but we've been extremely lucky.
Grif: I'm doing okay, I got furloughed so I'm a little bored. I've been hanging at my parent's house recently. Just listening to a lot of music, trying to ignore everything.
Owen: I've been fortunate, I've been able to work from home. It's been kind of odd though.
Will: It's an emotional roller coaster from being optimistic to back to being worried.
Spotlistr: It's an extremely weird time, certainly nothing I've ever seen and in talking with other people, nothing they've ever seen in their lifetimes either. There's a part of that which is that we all feel a sense of solidarity with each other in that we will all get through this together. One thing we should talk about is that you all just released a 5-track release on Bandcamp called Quarantine Love Songs Mixtape. I was wondering if you could talk about how this project came about?
Will: We had talked about doing something for a mental health charity a while ago. When this all happened, we all just thought it would be a cool opportunity to raise some money for charity for a pertinent cause. And a good reason to release little demos and things that under normal circumstances it's kind of like "well does anyone want to hear this?" But in this case, cause it's all stuff we were able to put together and we'll still be quarantined, it's more like "well the weird mashup of 3 songs that we put together 3 years ago that normally we would probably not release, is now a prime candidate."
I think it was fun for all of us to come up with stuff. Our keyboardist Owen had a really nice recording of him playing piano in his parent's living room and that's the last song on the mixtape. That's the kind of stuff that I love to hear from bands. It's nice to put out something we're proud of and good to put out something that can raise some money for a good, pressing cause.
Owen: It was fun to put something out so quickly. Usually, we spend a lot of time just preparing and thinking about what exactly are we going to do. Instead, this was rapid-fire to just put something out into the world. It was different from our usual process, but it was a lot of fun to do it this way.
Grif: I'm glad we were able to put something out that was for a cause and was a cool idea that Owen and Will had.
Owen: It was Will's idea. (laughs)
Will: It was my idea, but it was everyone that made it possible.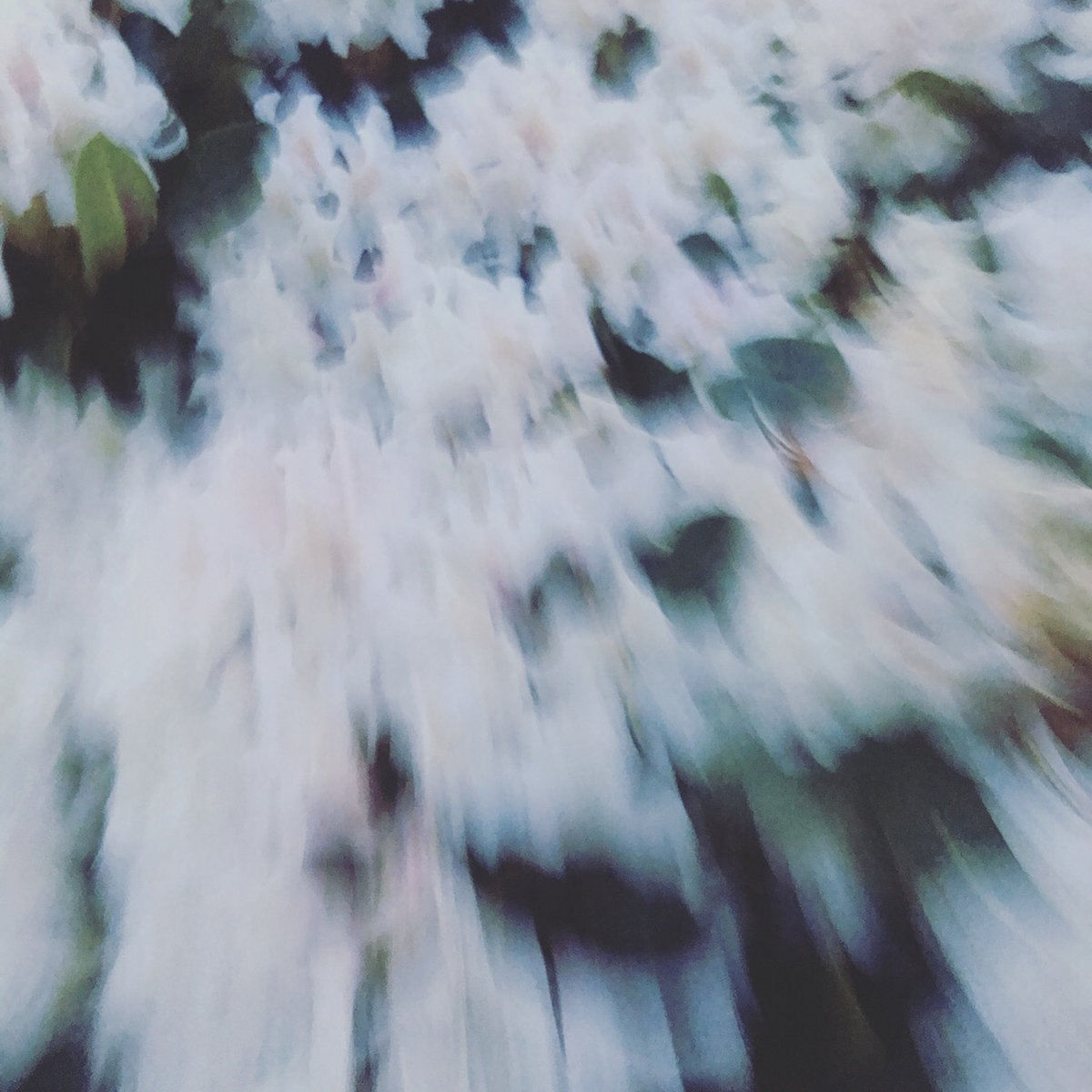 Quarantine Love Songs Mixtape cover
Spotlistr: I'm glad you touched upon the process and how some of these songs were demos. Could you walk me through the process of putting this together? Presumably, everyone was quarantined in separate houses, so were you sending files back and forth?
Will: That would be so cool and I wish that that was the case. The honest case is that a lot of this was stuff we had on my computer because we record all our music basically in a room in my apartment. We had a couple of songs that Arika had already recorded vocals for. We had the piano track that Owen recorded. Grif had come over and recorded bass at different times. This was all mostly done and just needed to be polished up and put together. I think we had the idea maybe a week before we put it out.
It was really fun, for me personally, it was the most fun I've had doing a release. You can't obsess over whether "at 33 seconds into this song, there's a weird noise in the right ear." Just put it together and try and get some money raised for charity.
Spotlistr: Do you think you will take the learnings from this and apply it moving forward to future releases?
Will: I would love to
Owen: It was a lot more fun to spend a week putting together an EP rather than adjusting the frequency of a kick drum.
Grif: I'm really impatient so I like to put stuff out as soon as possible.
Spotlistr: So this must have been the perfect project for you?
Grif: Yeah it was really exciting to see it come out so quickly.
Spotlistr: Let's talk a bit about the charity aspect of this release. How did you choose the charity?
Will: It was right at the beginning when this all started to happen and there were talks about shortages and super long lines at food banks. We chose the GlobalGiving Corona Virus Relief Fund because we found them at the top of a pre-vetted list and it's a good, general charity. A mix of providing food to people who are in a tough time, providing masks, just a whole general fund that gets used in a lot of different ways. It felt like it wasn't super specific, but instead an overarching charity that a lot of people could feel good about.
Owen: I think we just googled Coronavirus Charity and picked one of the first ones.
Grif: We did our research so we know it's solid.
Spotlistr: Do you see yourselves doing a bit more work with a charity in the future?
Will: We've talked about different things we'd like to do in the future. Some of them are a little bit ambitious. I'd like to put together a show with a few bands that we're friends with to raise some money. We are all pretty lucky that we all have a good support network in our personal lives, so if we have an opportunity to do something like that, we'd love to.
Spotlistr: One of the things people turn to during this time is finding things that bring them comfort. For me, and I presume many of our readers, that thing is music. What are you all listening to right now to help you stay grounded in this weird time?
Will: Owen and Grif have way better taste in music than me. My taste in music is very mainstream. Like indie mainstream. So I'd say for me, the Cure, Radiohead, and Slowdive since they are like 3 of my all-time favorites. They bring me a lot of comfort and familiarity. But if you want cool bands, ask Owen and Grif cause they have primo music taste.
Owen: Grif is for sure the guy to go to.
Grif: I've had I Could Live in Hope by Low on repeat as my go-to sleep album for like a whole month cause it's really cozy, but you know, also pretty depressing. It really fits this whole vibe of what's going on. I listen to a lot, a lot of Low. And the new Nicolas Jaar album. Owen, what have you been listening to lately?
Owen: On YouTube, I found a 1-hour mix of the Aphex Twin song "Stone in Focus"
Spotlistr: That's awesome. Sounds like there's a good mixture of both classics, things that you know and love, and some discoveries in there as well.
Will: To my credit, there's this Japanese post-metal emo band called envy that I love. They have an album called Dead Sinking Story and I've been listening to that non-stop. If you're looking for something different, that would be my recommendation.
Spotlistr: I don't think 2020 has necessarily panned out quite the way we were all thinking it would so far. But, do you all have something in the works that we can look forward to in 2020 from Revel?
Will: Before all this happened, we were trying to put an album together. We still want to, and we're going to try. It's tough to get together and record when there's a nationwide quarantine. I think that's still our goal, or at least an EP. And hopefully, get back to gigging by late summer.
Owen: There is definitely some kind of release in the works. Whether that's an EP or an album. We have a lot of ideas of things to record in the future. I'm looking forward to that.
Grif: What they said.
You can support Revel and GlobalGiving's Coronavirus Relief Fund via their Bandcamp. Revel can be found on social media: Instagram, Facebook.
You can stream Revel on Spotify via Spotlistr's Artist Interview Series playlist.
This interview has been edited for brevity and clarity.